Pinto beans are a staple in my household. They are quick and easy to prepare and cost literally dollars to make. They also freeze well for later use and are popular with my two boys. While a lot of people make their pinto beans on the stove or in a pressure cooker I make mine a little differently. When my husband and I first got married I had no idea how to make any type of beans other than kidney and garbanzo. I had moved to a state where pinto beans were everywhere and I felt like a fish out of water. I tried making them a few times on the stove and they never turned out as well as my mother-in-laws. Hers were always slightly smokey from the ham she cooked them with and delicious. So I decided that I needed to figure out a way of cooking pinto beans that worked better for me. I took my mother-in-laws idea of using a ham hock and turned to the crock-pot. It turned out perfectly and I haven't looked back. A while back I posted my crock-pot pinto bean recipe, but I decided that it needed to be re-visited and updated. So here is my recipe for pinto beans one more time.
1 pound dried pinto beans
1 ham hock, meaty ham bone or ham pieces
crock-pot
salt to taste
chow-chow for topping
Rinse dried pinto beans and cover with 8 cups of water in a pot. Let sit overnight for approximately 12 hours. Rinse beans and add to slow-cooker. Nestle ham hock (or whatever form of ham you are using) into the center of the beans. Cover with water. I normally use 6-8 cups of water. Cook on low for 8-12 hours or high for 6-8. Do not salt the pinto beans until they are finished cooking. If you salt the beans before they are finished they will take longer to cook and not turn out as soft. After the beans are done I top the servings with chow-chow.
The last time I printed this recipe I had a lot of questions about what chow-chow was. It's basically a sweet pickled cabbage relish. So here is a pic: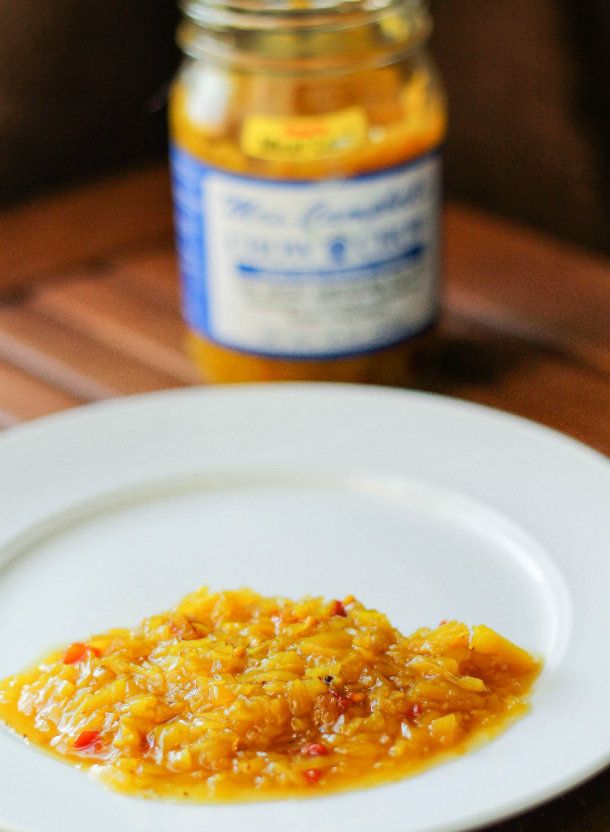 It is great on pinto beans and creates a nice sweet vinegar taste.
That's it, very easy and delicious. It is a very inexpensive meal and cornbread makes a great side since it can be used to soak up the pinto bean liquid.