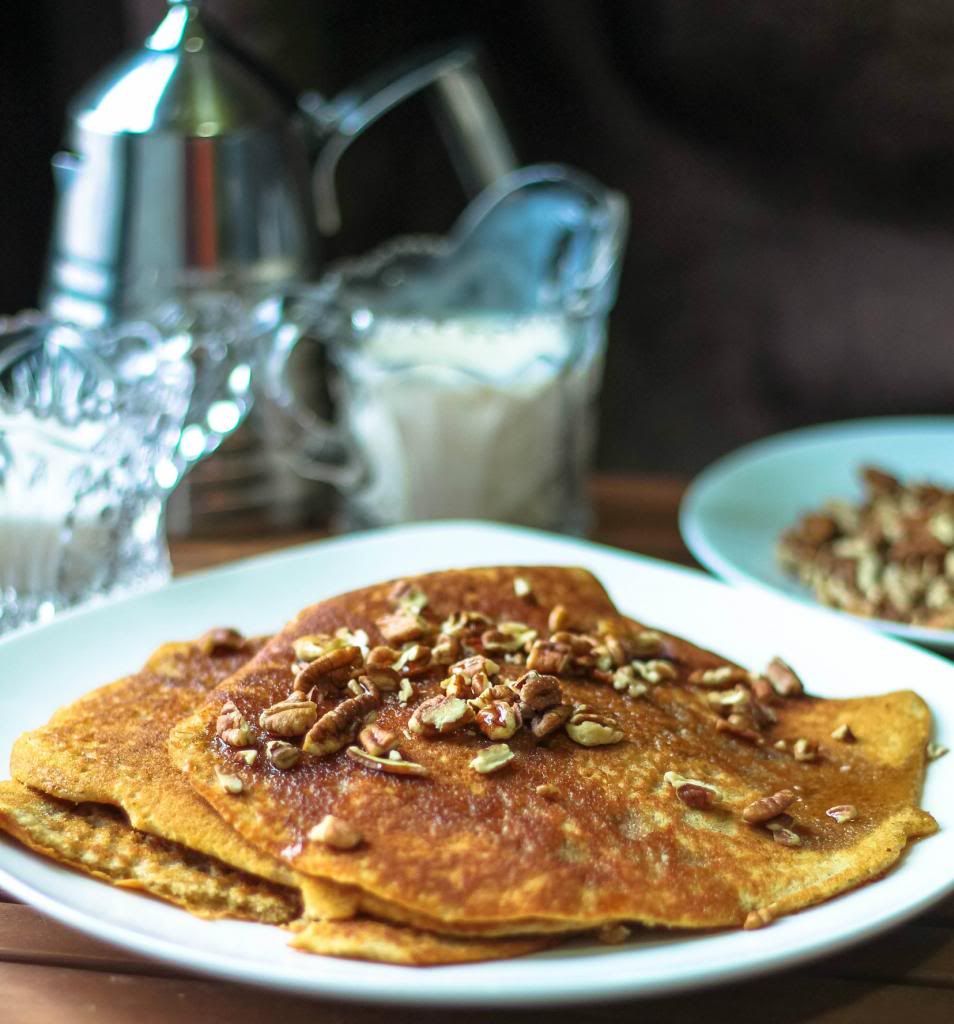 My husband thinks that there is something wrong with me because I love mornings. I pop out of bed and am ready to start my day. While most people take a while to wake-up, as soon as I open my eyes I am awake. My oldest son is just like me. He wakes up early and reads books until the rest of the house starts their day. My youngest son on the other hand is just like my husband. He takes hours to fully be awake and is grumpy most of the morning. Since our mornings are so vastly different I try to make breakfast foods that everyone will love. The one food that everyone in my house can agree on is pancakes. My boys love them and so do I. Since going gluten free it has been hit or miss with finding suitable gluten free pancake recipes. Some have turned out great, while others have been flat and lacking any flavor. This week I tried a new recipe for Pecan Apple Pancakes from the December issue of
Taste of Home
magazine, which looked like a great breakfast recipe to make gluten free.
This recipe has 14 ingredients. It takes 10 minutes of cooking per batch, 15 minutes of prep and makes 18 pancakes. I had no problems finding any of the ingredients at my local grocery store. I did make a few changes. First off since I don't use mace often and don't like buying spices that I will not use I left it out of this recipe. I fully intended to make these pancakes with apples and even bought them at the grocery store. However, by the time I made the recipe my two boys had eaten all the apples so I left them out. Finally, since I eat gluten free I used gluten free all-purpose flour. I found that since I made these gluten free and left out the apples I had to increase the amount of flour by 1/2 cup. The pancakes were still runny, but worked well when made on the griddle. I followed the remainder of the recipe as written.
My youngest son and I loved these pancakes. They turned out sweet and almost crisp. With maple syrup and toasted pecans as a topping they were delicious. I was happy that they were easy to convert to gluten free and my kids didn't even notice that I had changed anything. I would definitely make these again.
For the recipe go to
Gluten Free Pecan Apple Pancakes.