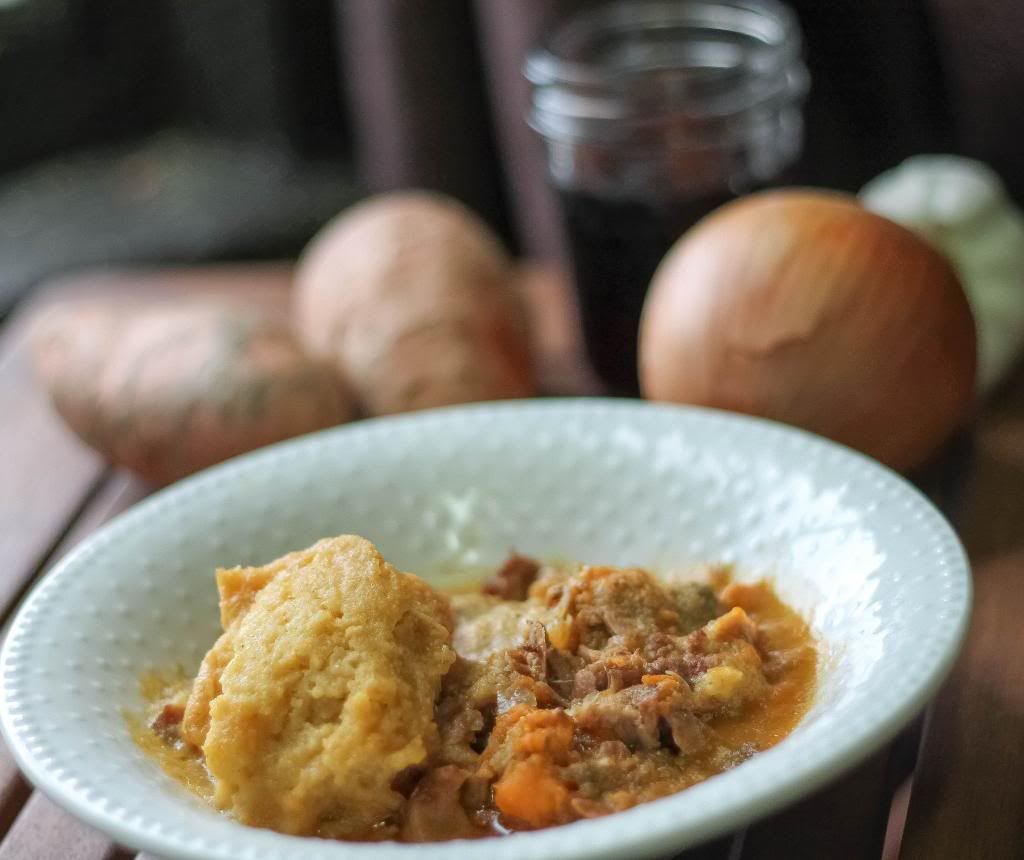 Tomorrow is my oldest son's last day of school before winter break. Of course I completely forgot to buy a teachers gift or something for his bus driver until tonight. Thank you gift cards, you are so easy and convenient for last minute gifts. Normally I am ahead of schedule and have all my gifts bought ahead of time. This year however I seem to be behind; just today I finally got the last of Christmas cards addressed. Of course they will arrive to my family back in Washington probably after Christmas day, but it's the thought that counts. Now I have to actually think of what to make for Christmas eve and day. You would think that since I am a food blogger I would have everything figured out, but things had to change last minute thanks to car issues and now I am going to spend part of the next couple of days trying to figure out meal plans. That's okay though since that is something I enjoy along with the actual cooking. I'm still getting over a nasty cold so I have been making stews and soups all week. Earlier in the week I tried a new recipe for Chipotle Pork and Sweet Potato Stew with Cornbread from the January 2013 issue of
Family Circle
magazine.
This recipe has 18 ingredients. It takes 6 hours of cooking time, 15 minutes of prep and makes 6 servings. I did make a few modifications to the recipe. Since I don't eat gluten I made gluten-free cornbread. It worked just as well as it would have with wheat and the texture was perfect. For the flour I used gluten free all-purpose flour. I made my own chicken stock as I normally do, which I make un-salted so I had to add more salt than the recipe suggested. Instead of spraying the bowl with cooking spray I used a slow cooker liner. Finally, I added only one tablespoon of cilantro instead of two since my kids were eating this dish. I followed the remainder of the recipe as written.
The pork in this recipe turned out very tender. My husband and two boys fell in love with this dish and ate their entire servings and most of the leftovers. I like that per serving the recipe has 34 grams of protein and 472 calories. Plus it was a great, warm meal as the weather turned cooler.
For the recipe go to
Chipotle Pork and Sweet Potato Stew.
(registration required)