I have always loved working-out. When I was growing-up I was always involved in some sport from swimming, running to dance. I have never been great at sitting still so have always enjoyed being physically active. Earlier this year I bought myself a treadmill since after having two kids it has become harder and harder to find time to work-out. With the treadmill I am able to watch TV, work-out and still watch my two boys, it's great. However, I also still love to run in the park, there is something very calming about running outside especially when the weather isn't too hot or cold. Recently, I was sent a sample of a Hoo-rag to try on my runs and review.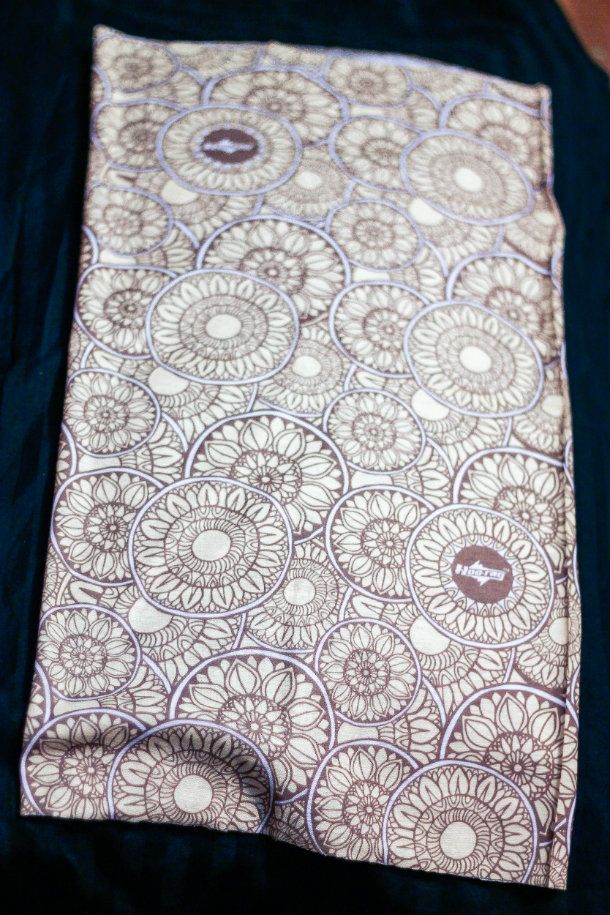 So what is a Hoo-rag? A Hoo-rag is a seamless cotton-polyester blended micro-fiber bandana that is light weight, moisture wicking and can be work in a number of ways. A few of the ways that it can be sported are as a: face mask, pirate rag, beanie rag, pony tail, neck gaiter, or head band.
Since I run I chose to try the Hoo-rag as both a head band and a pony tail on separate occasions. I normally don't wear a headband so I wasn't sure what I would think of this product. When I received the product the first thing that I noticed was the design. I love wearing work-out gear that is stylish and the design on the Hoo-rag I thought was cute and fit with my other work-out gear well.
So how did the Hoo-rag perform? I was very impressed by how well it kept sweat off my face when running. I am a person that sweats a lot regardless of the weather. My head is one of the areas I sweat the most and the Hoo-rag did a great job of keeping the sweat out of my eyes. I also loved that it could be worn so many different ways. I even ended up trying while cooking in the kitchen and it was great. I can see why so many chefs wear bandanas to keep the sweat off their face and food. I will definitely wear it again in the kitchen.
The Hoo-rag website has a number of colors and design available. The bandana that I received was part of their chef bandana line, which you can see
here.
They also have fishing, biking, dog, snowsports and camoflouge bandanas. There are a large variety of bandanas to fit everyones tastes.
Even my new puppy loved it :)
For more information go to the
Hoo-rag website
,
facebook page
, or
twitter account
.
Disclaimer: I received a sample of this product in order to facilitate this review. As always all opinions expressed are solely my own.